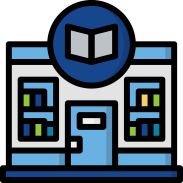 Are you a bookstore owner who would like to carry this book?
Please contact anthology@residentdoctors.ca for information on distributing Inside the Lives of Canada's Resident Doctors.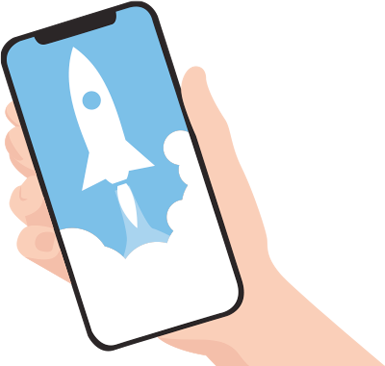 Join the virtual launch:
Wednesday, August 12, 2020 | 7:00PM EDT
Registration required | Free event
Please join us as we celebrate this important new publication, with virtual readings from contributors and a Q&A session with the residents who edited the book.
Register for the launch here. Please note that you'll receive the event link in a confirmation email prior to the event.
Featuring readings from:
Melanie Bechard
Katrina Dutkiewicz
Nina Nguyen
Suzanne Robinson
Sarah Silverberg
Kayla Simms
Jennifer Woo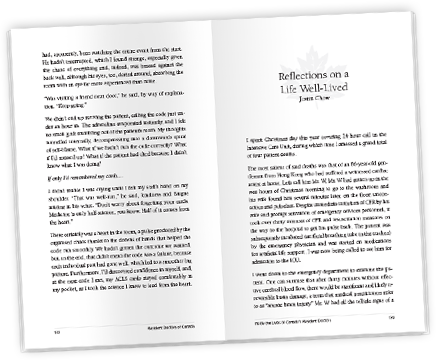 Book description:
"As a resident doctor, you occupy two worlds simultaneously," notes Dr. Vivian Tam in her introduction to this ground-breaking anthology. "Occupying this liminal space is one of the most challenging, rewarding, and dizzyingly fast-paced journeys most of us have been on."
One resident navigates the emotions behind her decision to switch programs; another experiences the sacrifices of starting a family during residency; another switches from doctor to patient with a case of appendicitis. Throughout, the writers and artists in this anthology depict the challenges, rewards, and lessons of this unique time in a physician's life, as only residents could.
Featuring work by:
Tehmina Ahmad
Aditi Amin
Phoebe Bao
Melanie Bechard
Ernest Chan
Georgia Chappell
Justin Chow
Avina De Simone
Katrina Dutkiewicz
Jalal Ebrahim
Mim Fatmi
Bernice Fonseka
Alessia Gallipoli
Amr Hamour
Prabhpreet Kaur Hundal
Gurpreet Jaswal
Caroline Just
Shawn Katuwapitiya
Esther Kim
Deborah Koh
Justin Koh
Ronald Leung
Nina Nguyen
Heather O'Halloran
Justin Oh
Lucie Pivnick
Beatrice Preti
Kaylynn Purdy
Suzanne Robinson
Calvin Santiago
Kayla Simms
Sarah Silverberg
Sarah Smith
Emily Stewart
Seyara Shwetz
Vivian Tam
Genevieve Teng
Jennifer Woo
Andrea Zumrova

by Vivian Tam

by Jalal Ebrahim

by Alessia Gallipoli
In the press:
Resident Doctors of Canada Launches "Inside the Lives of Canada's Resident Doctors" Anthology
Anthology of stories, poems, and visual art by thirty-six residents from across Canada. Resident Doctors of Canada (RDoC) today launched "Inside The Lives of Canada's Resident Doctors," the first anthology of stories about Canadian residents' experiences in medical training. Read more >